Fluffy Calming Pet Cave
✅24 hours customer service>>>> support@toytempo.com
✅Free Shipping>> Free shipping for order over $49.99
✅Returns>> Fast refund,100% Money Back Guarantee if you don't like it
✅We back that statement up with a risk-free 30 days money back guarantee
SHOP WORRY FREE
Rest easy.All Toytempo products insured by
Satisfaction Guarantee
!If this isn't the most competitive product in the same kind you've ever bought.It's on us.
Frequently Bought Together - (Buy More Save More)
Details
Fluffy Calming Pet Cave is the ultimate plush and calming bed for your pet. Your furry friends will love the comfort and you would like the elegance that this pet bed offers.

👉 Proven to reduce anxiety: This Fluffy Calming Pet Cave is constructed as a half-enclosed building, making it easy for your dog or cat to enter and exit while also providing protection. This warm relaxing bed employs faux fur, the same fabric used in human baby blankets, to simulate the sensation of their mother's fur, to lessen separation anxiety symptoms and ease joint discomfort.

👉 Improve better sleep: With a velvety cover, the doughnut cuddler is constructed of durable vegan fake shag fur and stuffed with AirLoft fibers, engulfing your pet in superior, comfy, comforting warmth. The super-soft stuffing relieves joint and muscle discomfort, while the soft raised outer border gives extra head and neck support.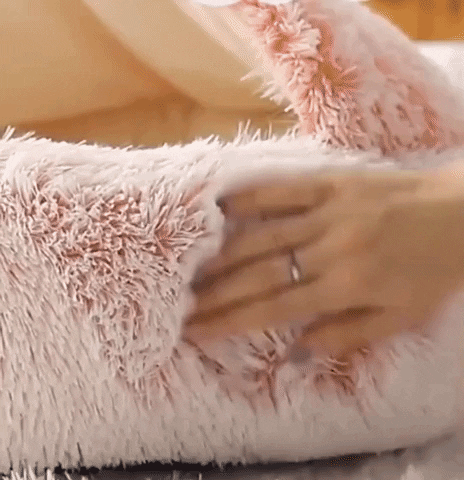 👉 Waterproof & anti-slip bottom: The bottom fabric has anti-slip silicone grips to help hold the bed secure.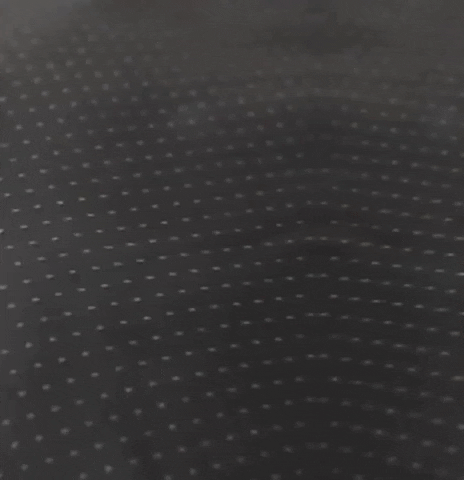 👉 Multiple options available: Our cat and dog doughnut cuddler beds come in a variety of lovely natural colors and their simple designs complement most home decor styles. We offer two models and one of which has extra soft padding for added support and warmth, specifically designed for pets who need just a bit of extra love.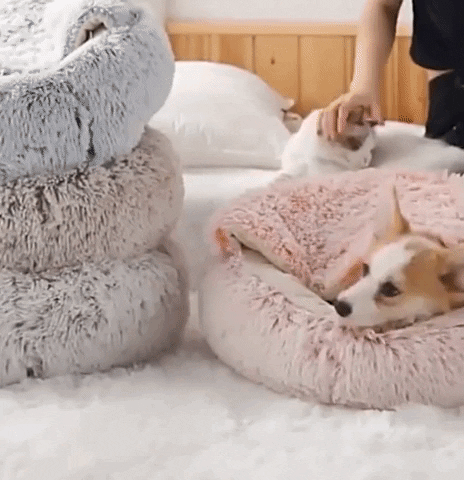 👉 Easy to clean: 100% machine washable (Machine wash, gentle cycle. Tumble dry, low heat).


👉 Size Guide

S: diameter 40cm/15.75'' fit for pet less than 3KG/6.6lbs (Kittens)
M: diameter 50cm/19.69'' fit for pet less than 5KG/11.0lbs (Smaller - Medium Cats)
L: diameter 65cm/25.6'' fit for pet less than 12KG/26.4lbs (Medium - Large Cats / Small Dogs)
Happiness Guarantee
NO IFS, NO BUTS.
Customer satisfaction is our top priority!We want you and your family to be happy with whatever product you purchase from Toytempo
If you have problems with your order,we will solve it and make you happy whatever it takes.
If your don't like your Toytempo, we'll replace it.
If you have any questions or concerns, please submit a Contact Request to our customer support team and we'll be happy to help. 
Satisfaction Guaranteed.
The Toytempo Team