Bath & Grooming Suit for Cats & Small Dogs
✅24 hours customer service>>>> support@toytempo.com
✅Free Shipping>> Free shipping for order over $49.99
✅Returns>> Fast refund,100% Money Back Guarantee if you don't like it
✅We back that statement up with a risk-free 30 days money back guarantee
SHOP WORRY FREE
Rest easy.All Toytempo products insured by
Satisfaction Guarantee
!If this isn't the most competitive product in the same kind you've ever bought.It's on us.
Frequently Bought Together - (Buy More Save More)
Details
Using one color for a long time can cause your pet to resent it. Bathing your pet with a different colored bath bag will keep your pet from rejecting it.

Get This Cat Bathing and Grooming Wash Bag helps to avoid being scratched by cats and allows us to do our care work easily.
It will help your cat to bathe easily at home without spending extra money. Let cat feels very comfortable and relaxed.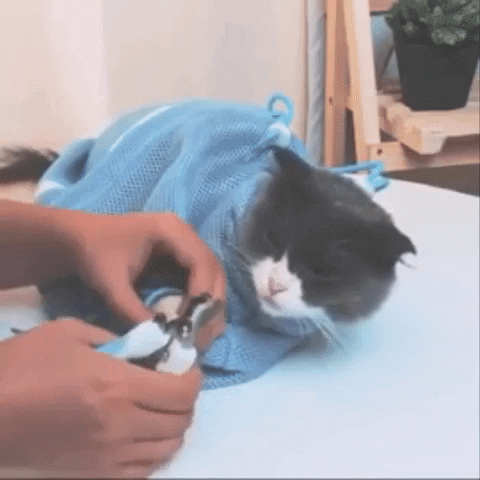 Benefits of cat bathing: Senior veterinarians have shown that bathing your cat properly can reduce the chance of skin diseases.
Zipper design: The wide opening makes it easy for your cat to get in and out, so you don't have to worry about your cat not being able to fit in. It also allows your cat to release one paw at a time, making it easy to clean paws and cut nails.
Benefits of using bathing bags: Effectively prevent some diseases, so that your cat can live a long and healthy life and can stay with us a little longer.
Happiness Guarantee
NO IFS, NO BUTS.
Customer satisfaction is our top priority!We want you and your family to be happy with whatever product you purchase from Toytempo
If you have problems with your order,we will solve it and make you happy whatever it takes.
If your don't like your Toytempo, we'll replace it.
If you have any questions or concerns, please submit a Contact Request to our customer support team and we'll be happy to help. 
Satisfaction Guaranteed.
The Toytempo Team